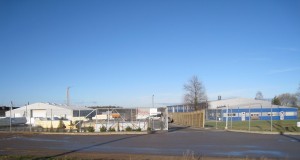 Private Limited liability Co. (UAB) "POLIPLASTAS" is the enterprise manufacturing various products from fibreglass plastic for industrial purposes and private usage. UAB "POLIPLASTAS" was established in 1998 and is characterised by sustainable and stable development, steady product assortment renewal, rapid assimilation of new technologies. Exclusivity of the company is expeditious application of new products in series production by using progressive technologies and by minimizing costs.
UAB"POLIPLASTAS" has several directions of manufacturing technologies and manufactured products that are continually improved, adapted to customers' needs and updated:
– Manufacturing of fibreglass plastic products in small and large lots (manual laminating, vacuum laminating with vacuum film or back-sided molds);
– Manufacturing of models and molds for fibreglass plastic industry by choosing manufacturing technologies;
– Acrylic and ABS forming (production of bathtubs);
– Installation of massage systems into acrylic bathtubs.
Products manufactured by UAB "POLIPLASTAS" are successfully sold in many European states: Denmark, Sweden, Austria, Germany, France, Byelorussia, etc. Currently, not only Lithuanian companies but also manufacturers of fiberglass plastic products from the USA, China, India, Denmark, Spain and other countries work with the molds manufactured by our company.